If you are looking for a way to make the most of your weekend trips and vacations on the road - choosing a travel trailer for sale is a great way to do so. With the right travel trailer, you'll be able to bring many of the comforts and conveniences of home with you wherever you go. Two of the most popular options for those seeking travel trailers for sale in Wisconsin are the Airstream Globetrotter and the Airstream Flying Cloud. Both of these models are produced by one of the most beloved travel trailer manufacturers, so you can trust that they will deliver outstanding quality and countless useful features for you to enjoy on the go.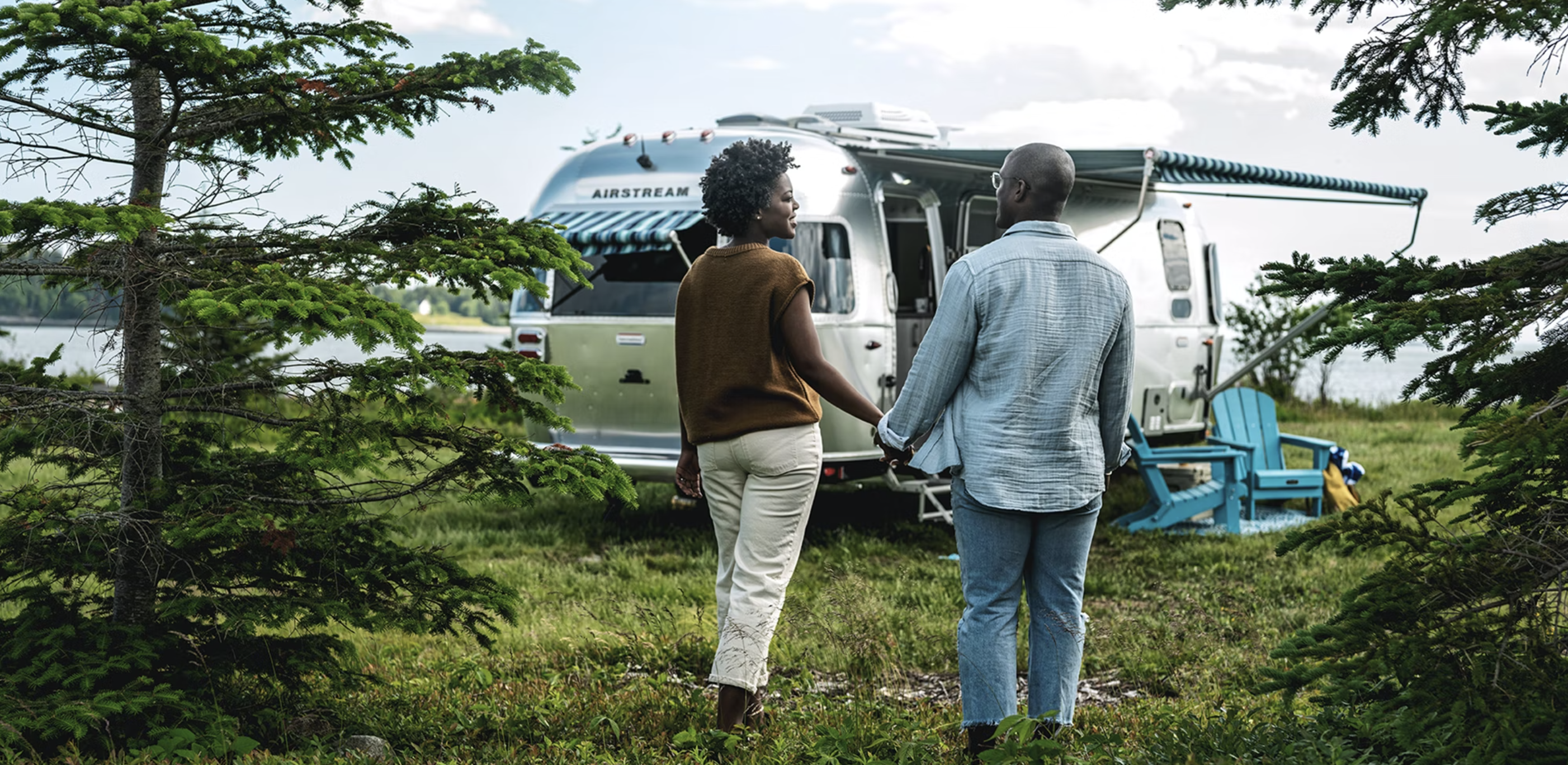 Since these models have some important differences between them, chances are good that one option will be a better choice for your lifestyle than the other. At Ewald Airstream, we're here to help you compare the Globetrotter and flying cloud to determine which one will be the best match for you. To begin, lets take a look at what makes Airstream unique in the world of travel trailers, and the ways that you can benefit when you purchase a model from this renowned manufacturer!
Why Is Airstream the Best?
Airstream has an excellent reputation among travel trailer brands. They're known for their unique style and construction, terrific build quality, and the many innovative features that their travel trailers for sale in Wisconsin include. If you're dreaming of taking home an Airstream of your very own - you're not alone! Airstream trailers have been incredibly popular among Wisconsin travelers for decades, and their quality speaks for itself. When you decide to bring home an Airstream trailer, you can enjoy benefits like:
Iconic Design with Aluminum Construction

Outstanding Dependability

Lightweight Design for Easy Towing

Huge Community of Airstream Owners
What is the Difference Between Flying Cloud and Globetrotter?
Two of the most sought after Airstream models on the market are the Flying Cloud and the Globetrotter. If you're trying to make the decision between these two options, it will be helpful to understand their similarities and key differences. First things first, both of these models are large Airstream trailers with plenty of interior space to enjoy. Whichever option you choose, you can enjoy tons of modern features and amenities to make your time away from home even more enjoyable. As far as the differences go, the Globetrotter is slightly longer than the Flying Cloud. It also offers a bit more trailering and carrying capacity. For a full breakdown of the specs of each model, check out the table below.
| | | |
| --- | --- | --- |
| | Globetrotter | Flying Cloud |
| Exterior Length | 25ft. 11in. | 23 ft. 9 in. |
| Exterior Width | 8 ft. 5.5 in. | 8 ft. |
| Exterior Height | 9 ft. 9 in. | 9 ft. 9 in.. |
| Interior Width | 8 ft. 1 in. | 7 ft. 7 in. |
| Interior Height | 6 ft. 7.5 in. | 6 ft. 7.5 in. |
| Maximum Trailer Capacity (GVWR) | 7,300 lbs. | 6,000 lbs. |
| Net Carrying Capacity | 1,200 lbs. | 1,000 lbs. |
What Towing Capacity Do I Need for an Airstream Flying Cloud?
While it is slightly smaller than the Globetrotter, the Airstream Flying Cloud is still a large travel trailer. This means that you will need a vehicle that is capable of towing it. To determine if your truck or SUV is up to the task, you'll first want to know the tow rating of your vehicle. This is the amount of weight that your vehicle is rated to safely tow. The Airstream Flying Cloud's Gross Vehicle Weight Rating (GVWR) is 6,000 lbs. This is the maximum weight under which the Flying Cloud can be safely towed, and it includes the base weight of the trailer along with the weight of any passengers and cargo that you bring along. This means that to safely tow the Flying Cloud, you'll need a tow vehicle with a tow rating of at least 6,000 lbs.
What Towing Capacity Do I Need for an Airstream Globetrotter?
Since the Airstream Globetrotter is a bit larger and heavier than the Flying Cloud, you'll need a vehicle that can handle its GVWR in order to safely tow it to all of your destinations. The GVWR of the Globetrotter is 7,300 lbs. - so be sure that your vehicle has a tow rating that can accommodate this weight. While many large and powerful SUVs can handle towing the weight of the Airstream Flying Cloud, the extra weight of the Globetrotter means that you will likely need a powerful pickup truck to tow it behind.
How Long Does an Airstream Last?
One of the best parts of bringing home an Airstream travel trailer for sale in Wisconsin is the incredible dependability and longevity that they bring. Airstreams are designed to last decades, and they feature world-class craftsmanship that you can count on.
This means that your Airstream camper can be a fantastic travel companion many years into the future - allowing you to enjoy countless adventures in comfort and style. In fact, according to Airstream themselves - 70% of all Airstreams ever built are still on the road today!
Do Airstreams Hold Their Value?
Buying a travel trailer for sale is a major investment, so you will certainly want to know that the model you select will be able to hold onto its value effectively. When it comes to resale value, it's hard to beat Airstream! With a dedicated and passionate community of Airstream fans all across the country, there is always a strong resale market for these trailers. This combined with the legendary quality and reliability that they bring results in high resale values, so you can feel good about purchasing a trailer from a local Airstream dealer near you.
Ready to explore the Airstream Globetrotter and Flying Cloud up close? Visiting Ewald Airstream is a great way to understand the features and value that they bring. We offer both of these coveted trailers at our Airstream dealer near you. When you visit us in person, one of our knowledgeable Airstream experts will be happy to give you a full tour to compare these trailers up close.