Buying a travel trailer is one of the best ways to take your outdoor excursions to the next level.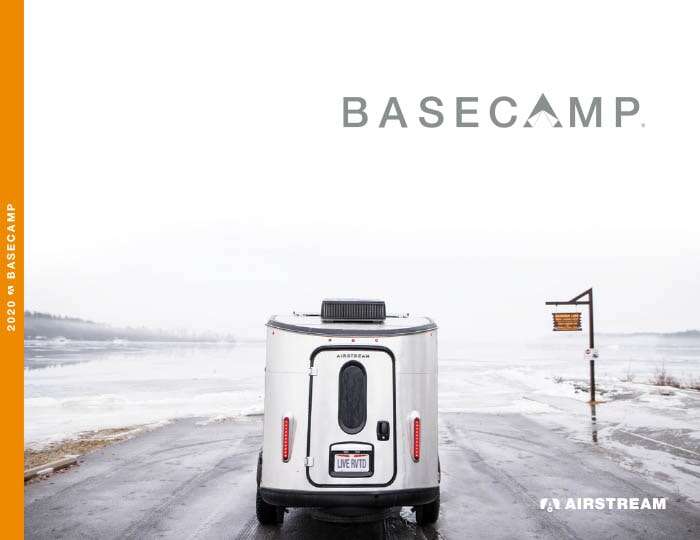 With the right trailer in tow, you'll be able to keep all of your essential gear close at hand, save on accommodations on the road, and stay as close to the action as possible. That's exactly what the Airstream Basecamp is designed to help you do!
This Airstream model is specifically built for people who lead active lifestyles. Whether you're heading off on a weekend camping trip or a cross-country tour of national parks, the Airstream Basecamp for sale is the ideal travel companion.
It offers the superb quality and construction that has made Airstream a household name - along with plenty of modern conveniences and amenities that will make your life on the road easier and more enjoyable. Ready to dive in and learn all about what makes the Airstream basecamp so great? Keep reading to learn more!
Interior Features and Amenities
The inside of your travel trailer is where you will spend a large portion of your time while traveling. The Airstream Basecamp interior comes equipped with all sorts of options to enhance comfort and convenience, so you can enjoy your time away to the fullest and rest up for your next adventure. Interior features of the Basecamp include:
Benches that convert into a bed

Removable tables

Optional air conditioning

Remote work station with USB and 110V outlets

And so much more
Exterior Features and Design
Before you even open the door and set foot in an Airstream Basecamp for sale - you'll be amazed by the wide array of features on the outside, as well as the impressive and eye catching design. First things first, the Basecamp features the same aluminum construction that Airstream has become known for - with a sleek and modern design that is sure to turn heads at the camp site.
With the rear hatch door, loading and unloading larger items, equipment and gear is a breeze. There's no need to worry about trying to squeeze things through the main entry door. With solar front window protection, the Airstream basecamp can help block out UV rays so you can enjoy relaxing inside at all time of day. Stainless steel front stone guards will help to protect the Basecamp's exterior from stones and other road debris that will inevitably fly by as you drive.
There's even an exterior shower to help you freshen up after a long day of hitting the trails. Because accidents do happen, the Airstream Basecamp is equipped with full size spare tire mounted under the rear - so you can get your journey back on track as quickly as possible.
Basecamp Dimensions and Capacity
Owning a small travel trailer doesn't have to mean that you can't bring some company along for the ride! When you take home an Airstream Basecamp for sale, you'll find that it can comfortably sleep up to four occupants at a time. This means that you can enjoy extended family road trips to the fullest.
The exterior length of the Basecamp can vary from 16' to 20', depending on the configuration and options that you select. There are also two available floor plan options for the interior, so you can pick the one that best suits your lifestyle.
Perfect for Towing with a Truck or SUV
The Airstream Basecamp trailer's compact size and lightweight aluminum construction mean that this model can easily be towed behind a variety of trucks and midsize SUVs. It also features an aggressive departure angle and a single axle design, helping you to more confidently navigate difficult terrain and steep climbs. With side skirts and wheel flares, you can drive with peace of mind knowing that your Basecamp is better protected from damage due to road debris.
Explore Airstream Basecamp at Ewald Airstream
As you can see, these campers for sale have a lot to offer adventurous drivers on the go! If you're interested in learning more about the Basecamp and everything it can do for you, be sure to explore our complete selection here on our website. You can read up on the full list of features and options to determine if this is the right travel trailer for you.
The Ewald Airstream team is here to help you learn about the Basecamp and take home the ideal model for your needs and wants. Buying an Airstream like the Basecamp is a terrific decision that you won't regret. All Airstream travel trailers bring exceptional craftsmanship and legendary quality that you can depend on. In fact, 70% of all Airstreams ever produced are still out there on the road today. With superb resale value, you can feel good about your purchase.
Do you have questions about features, amenities, or Airstream Basecamp cost? If so, it's easy to get the answers that you need at our dealership. Just give us a call or stop by in person to work with our knowledgeable and passionate team!