If you are looking for an RV for sale, it is best to understand your needs and check whether what you have in mind will be satisfactory.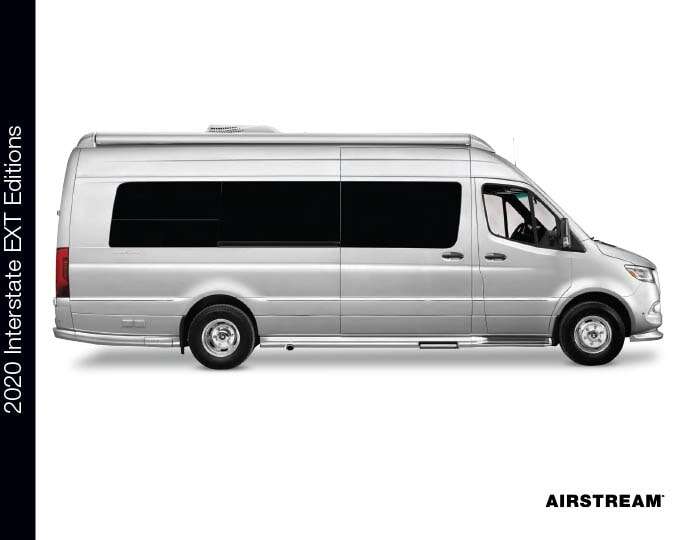 Owning an Airstream Interstate is one effective way that most people use to open limitless opportunities for camping trips over the weekends or take week-long vacations. After deciding, it is good to find a reputable vendor with a motorhome for sale, and Ewald's Airstream should be your choice because of the reasons below:
1. Quality
Our Airstream Interstate for sale offers value for your money. Our inventory includes quality RVs with optimal features to save you tens of thousands of dollars over their life. They have a minimal need for maintenance and virtually no depreciation rates, so they retain their value better than any other trailer on the road!
2. Performance
Unlike many of the conventional RVs for sale you will come across, the Airstream Interstate has an aerodynamic design that helps to create a smooth flight experience by cutting the wind resistance. Unlike most other travel trailers, the interior is built with high-end materials and a modern design that makes your camping experience luxurious.
Most of our Airstream trailers are iconic and instantly recognizable worldwide, making them a great option to further your business or personal brand too! It is easy to maneuver because of its unique aerodynamic design, which provides better fuel efficiency with little engine power.
3. Comfort and luxury
The Airstream's aluminum framed construction ensures your trailer is light enough to tow with almost any vehicle yet strong enough for all weather conditions and terrain you'll encounter. It is also virtually silent on the road and has better fuel efficiency than any other RV for sale in Milwaukee.
The Airstream trailer's interior design delivers a high level of luxury and comfort, making staying in your trailer more enjoyable than most other travel trailers on the road today. The internal space is designed just like a suite at a 5-star hotel, yet you'll never pay the price.
4. Safety
Each Airstream is built to the same safety standards as other motorhomes, which means you'll have the same safety features as other high-end luxury RVs. If you visit our Wisconsin RV dealers, you will learn that Airstream has a lighter-weight chassis for towing, emergency brakes, and electric power brakes for stopping.
5. Outdoor Living Space
Most RV for sale available today limits the outdoor living needs of the users. Airstream's exterior is designed with outdoor living in mind. The Airstream design maximizes space by creating large glass areas with seamless transitions between the inside and outside of your trailer.
Call Us
We are a reliable Wisconsin RV dealer with new and used Airstream in different sizes and designs. Our commitment to providing you with a motorhome that meets your needs remains our priority, which is why we have earned trust in Milwaukee and beyond. If you can't visit our dealership, browse our online inventory and start your Airstream Interstate ownership journey or visit our dealerships physically.